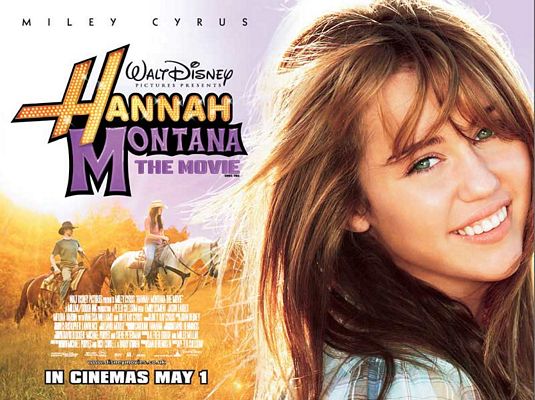 Last month we went to watch HANNAH MONTANA!!! at Kuala Lumpur .I went with Mak Teh, Abg Aiman, me(starz),Yusuf and Aisyah.We had lots of fun. Actually,we went there by train; from Klang to KL sentral. Then we took the LRT to KLCC. It was a long trip.....we bought 5 tickets.
We din't want to waste our time standing and wait for the movie to start, so we went window shopping at the mall and stopped at a television store.We saw a HUGE TELEVISION as big as a ...i don't know??? But you will need two of me to make the tall of the television.Then we went o a small museum. We learned a bit.OH it's time so we ran to the cinema and bought pop corn and drinks .Wanna know the story?? All right i will tell you the story
"A sneaky reporter is on a mission to discover Hannah's secret!if he finds out that Hannah is really Miley oh my gosh ....whats worst,Miley forgets her best friend Lilly's sixteenth birthday.So her dad Roby Ray,insists on a trip back home to Tennessee.Surrounded by her family and old friends and when the reporter gets really close to discovering her secret but his daughter likes Hannah Montana we all know he wont dare to do it.But Hannah did admit in front of Tennessee that she was Miley. I liked the part when she said "The last time I stood on this stage,I was six. I was just Miley,"she told everyone. Then she reached up and pulled of her wig."I still am."
I wish I was like her....HANNAN MONTANAN...muahahhaaa